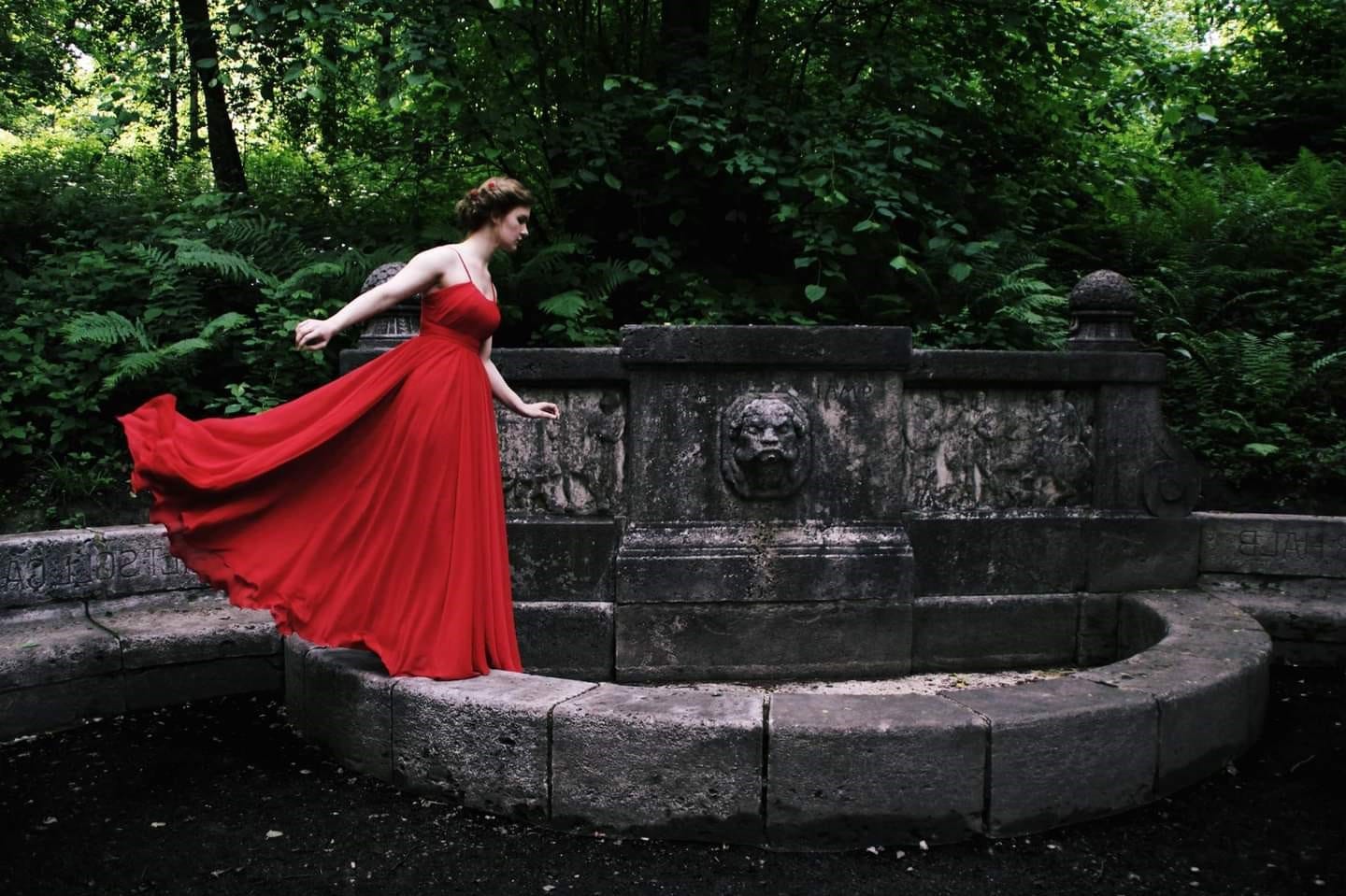 Marije van der Ende
Singer & Singing Teacher
Opera
Musical
Jazz, Pop & Rock
Irish folk rock
Rockabilly
Marije van der Ende started her musical journey when she was about 16 years old, after deciding not to pursue one of her other passions, painting. After having theatre and acting lessons since the age of 5, she discovered a love for the combination of both that and music: opera and musical. Marije graduated from her Bachelor of music at the ´Artez University of the Arts´ in Arnhem, the Netherlands with a self written musical theatre show with handsewn historical costumes made by herself. After that she decided to move to Essen, Germany to finish her musical studies and graduated with a masters degree in opera from the ´Folkwang Universität der Künste´. During and after her studies, she has sung and acted in multiple operas, plays and oratoria such as ´The Turn of the Screw´, ´Suor Angelica´ and ´The Tempest´ among others as well as the modern chamberopera ´A Cow in Uniform´ by composer Simon Al-Odeh.
Marije cherishes a special love for Jazz music and Celtic music as well, which has developed itself into a new project: being the lead singer of Irish folk rock band ´Celtic Voyager´
Singing lessons
Marije teaches vocal lessons in her private studio in Düsseldorf and Essen.
All levels all welcome, and all genres!
Lessons can be taught in German, English or Dutch. Students are accompanied on the piano.
Opera and musical mezzo-soprano with a masters degree from ´Folkwang Universität der Künste´, Essen
Lead singer of Irish folk rock band ´Celtic Voyager´.


Experienced singing teacher

Musikschule On Stage, Düsseldorf
Private studio, Essen & Düsseldorf


Costume & photography work

Next to my work as a singer, I also make historical and fantasy costumes and offer photoshoots. If you are interested, please visit my other website.